Data Recovery from HGST drives
HGST (Hitachi Global Storage Technologies) is considered to be the manufacturer of the most reliable hard drives in the world, according to BackBlaze.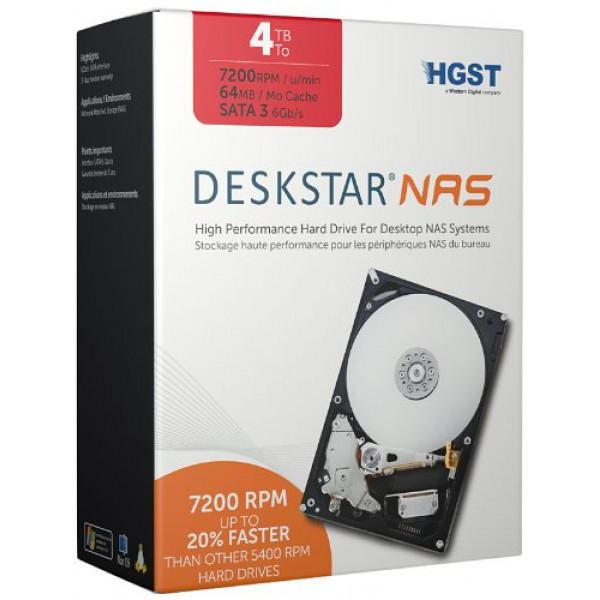 Hitachi / HGST (Hitachi Global Storage Technologies) drives, since 2012 belongs to WD (the technology and the drive's architecture are still Hitachi / HGST though).
It's worth mentioning that after Western Digital purchased HGST, the technology of the latter has also been utilized, so we nowadays see HGST internal drives inside Western Digital external boxes, using Western Digital labels but HGST architecture!
We often see hard drives utilizing Helium (He) technology (an HGST patent), but they are now having Western Digital stickers (the drives are still HGST).
Western Digital has achieved to equip with HGST's great quality drives, putting down a large part of the competition.
We must also point out that HGST was the first manufacturer to produce drives filled with Hellium. HGST used this noble gas instead of plain air, due to the fact that Helium causes less friction compared to oxygen, which results in better density during data read and write operations. This way, HGST engineers managed to store bigger amount of data in the same space. We now know that drives larger than 8TB of capacity most of the times are using the He+ technology.
The most common problem in HGST drives
Τhe most common problem in HGST drives is the read/write heads being damaged and that is usually caused by an impact (drive dropped).Good news is that HGST's platter quality is exceptional, which helps recover data even in cases of extremely bad occurances.
If your drive is having such problems, Northwind Data Recovery can recover your data. In our labs in Athens and Thessaloniki we use our fully equipped Clean Room to help us handle such cases. The Clean Room gives us the capability to work with the hard drive's internals and perform all these operations that are necessary in order to recover our client's data. Northwind Data Recovery, certified HGST / Western Digital partner, has a stock of more than 15.000 hard drives, which allows us to track the spare parts needed for the recovery, even if the patient drive is very rare. This helps us speed up the procedures and keep the cost as low as possible.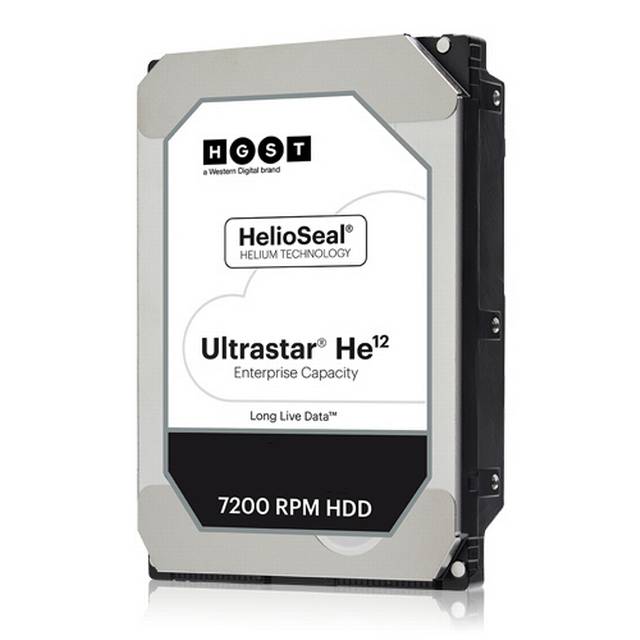 HGST drives also tend to get damaged on the firmware zone. This results in the drive not being recognized and/or not being able to display its contents. Typically, when something like this happens, the drive will hang for a few seconds when the BIOS tries to identify it. Then, the drive can either get identified normally, get identified with wrong capacity, or not being able to be identified by the system at all. In case it gets identified by the system, its performance will drop rapidly before it crashes completely. In that case,it's very common for the drive to be unresponsive and I/O error messages to show up. In case it gets identified by the system with wrong capacity, it's common that the user sees zero MB capacity or something erratic. If you try to boot up your PC using this drive, you will see errors like "Primary Master Hard Disk Fail" or "No operating system found" or "S.M.A.R.T. Capable But Command Failed" or "Disk boot failure. Insert system disk and press enter" or "Hard drive not recognized" or "Drive Mount Failure" or something similar.. In all these cases, data recovery is very possible.
Signs of damaged HGST drives:
HGST drives will some times start clicking upon spinup. This is a sign of damaged heads. In contrary to other manufacturers, HGST drives will not spin down after a while, but will continue spinning. Usually they are very silent drives, so one needs to pay close attention to monitor this behavior. It is vital that correct diagnostics are made, so a firmware problem or a PCB problem are ruled out. Both firmware problems and PCB problems can also cause clicking (very rare, though), so an experience engineer must correctly diagnose the drive before any action is taken.
The heads usually park in a special ramp outside the platters, but some times due to some error or untypical shutdown of the drive, they fail to do so or they don't manage to get out of the platters and get stuck on the platters. Then the heads being stuck on the platters, cause the drive to not being able to spin up. In that case, an experienced engineer must open the drive and unstick the heads and move them back to the ramp. This is a procedure that needs the appropriate equipment and expertise, do not try it yourself - you will end up with damaged platters and an unrecoverable drive.

Lastly, a typical failure of these drives is bad sectors. After a while, the platter surfaces onto which the data is being stored, begin to degrade and bad sectors occur. Wen the drive tries to read these areas, the drive will freeze and strange noises can be produced (like scratching, ticks and clicks etc). If you run into a situation like that, it is crucial to IMMEDIATELY stop using the drive and send it in for an evaluation. It is very common for a drive to develop a huge amount of bad sectors during time, which will end up with the heads not being able to read anything and they eventually collapse. This in turn can cause media (platter) damage.
Northwind Data Recovery uses specialized equipment and precise cloning tools that allow us to bypass damaged areas and get healthy data only.
Here are some HGST hard drive models that we have recovered in Northwind Data Recovery labs in Athens and Northwind Data Recovery labs in Thessaloniki.