SD/Micro SD Cards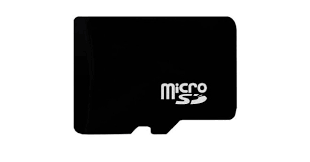 Memory Cards/Sticks are storage devices which store data in integrated electronic circuits. They owe their widespread use in the fact that besides their small size they can store a great amount of data with a small cost. These devices are often exposed to heat, humidity, magnetic and electric fields, dust, shocks, breaks and cracks when transferred inside pockets etc.. Naturally, all these factors affect their lifetime and the stored data are exposed as well.
Northwind's experienced technicians can recover data from Memory Cards/Sticks that are not recognized by the computer, with an only exception of a damaged integraded circuit (broken on NAND etc). In all other cases, we have developed techniques with which we can have impressive recovery results. Our company is specialized in recovering data from all types of memory sticks (SD, MicroSD, StickPro, MS etc) even if they're broken or damaged.
Contact us (210.3314829 for Athens, 2310.402675 for Thessaloniki, or for urgent cases at 6946.908811) so that we can come up with a solution to your problem through a free evaluation.
(We will be updating this list often with information about each model)
CF/ SD/ xD/ Memory Cards etc

Kingston Secure Digital Card 128MB
Kingston MultiMedia Card Plus 512MB
Kingston Secure Digital Card Elite Pro 256MB
Kingston Secure Digital Card Ultimate 2GB
Kingston Mini Secure Digital Card 2GB
Kingston CompactFlash Elite Pro 1GB
Kingston CompactFlash 4GB
Kingston Micro Secure Digital Card 2GB
Kingston CompactFlash 1GB
Kingston Secure Digital Card 256MB
Kingston Mini Secure Digital Card 1GB
Kingston Secure Digital Card Elite Pro 1GB
Kingston Secure Digital Card Elite Pro 2GB
Kingston Mini Secure Digital Card HC 4GB
Kingston Micro Secure Digital Card 4GB
Kingston Secure Digital Card 2GB
Kingston Secure Digital Card 4GB
Kingston CompactFlash Elite Pro 4GB
Kingston Micro Secure Digital Card 512MB
Kingston Secure Digital Card 1GB
Kingston Secure Digital Card 512MB
Kingston Secure Digital Card 8GB
Kingston MultiMedia Card Mobile 1GB
Kingston CompactFlash 2GB
Kingston CompactFlash Elite Pro 512MB
Kingston Secure Digital Card Elite Pro 512MB
Kingston Micro Secure Digital Card 1GB
Kingston CompactFlash Ultimate 2GB
Kingston CompactFlash Elite Pro 16GB
Kingston CompactFlash Ultimate 4GB
Kingston Micro Secure Digital Card 1GB
Kingston CompactFlash Ultimate 8GB
Kingston MultiMedia Card Mobile 512MB
Sandisk CompactFlash 128MB
Sandisk CompactFlash 1GB
Sandisk CompactFlash 256MB
Sandisk CompactFlash 2GB
Sandisk CompactFlash 4GB
Sandisk CompactFlash 512MB
Sandisk CompactFlash Extreme III 16GB
Sandisk CompactFlash Extreme III 1GB
Sandisk CompactFlash Extreme III 2GB
Sandisk CompactFlash Extreme III 32GB
Sandisk CompactFlash Extreme III 4GB
Sandisk CompactFlash Extreme III 8GB
Sandisk CompactFlash Extreme IV 16GB
Sandisk CompactFlash Extreme IV 2GB
Sandisk CompactFlash Extreme IV 4GB
Sandisk CompactFlash Extreme IV 8GB
Sandisk CompactFlash Ultra II 1GB
Sandisk CompactFlash Ultra II 256MB
Sandisk CompactFlash Ultra II 2GB
Sandisk CompactFlash Ultra II 4GB
Verbatim CF Card Pro Series 300x 4GB 47017
Verbatim CF Card Pro Series 300x 8GB 47018
Verbatim Micro Secure Digital 1GB
Verbatim Micro Secure Digital 2GB
Verbatim Pretec CompactFlash 128 MB
Verbatim Pretec CompactFlash 1GB
Verbatim Pretec CompactFlash 256 MB
Verbatim Pretec CompactFlash 2GB
Verbatim Pretec CompactFlash 4GB
Verbatim Pretec Flash ATA Card 128MB
Verbatim Pretec Flash ATA Card 1GB
Verbatim Pretec Flash ATA Card 256MB
Verbatim Pretec Flash ATA Card 32MB
Verbatim Pretec Flash ATA Card 64MB
Verbatim Pretec Flash Card Series D 16MB
Verbatim Pretec Flash Card Series D 4MB
Verbatim Pretec Flash Card Series II 16MB
Verbatim Pretec Flash Card Series II 2MB
Verbatim Pretec Mini Secure Digital Card 1GB
Verbatim Pretec Mini Secure Digital Card 2GB
Team Group Compact Flash 16GB
Team Group Compact Flash 1GB
Team Group Compact Flash 2GB
Team Group Compact Flash 4GB
Team Group Compact Flash 8GB
Team Group Micro Secure Digital Card 1GB
Team Group Micro Secure Digital Card 2GB
Team Group Micro Secure Digital Card 4GB
Team Group Micro Secure Digital Card 512MB
Team Group Micro Secure Digital Card 8GB
Team Group Mini Secure Digital Card 1GB
Team Group Mini Secure Digital Card 2GB
Nokia microSD 1GB
Nokia microSD 2GB
Nokia microSDHC 4GB
Tomato Flash 80X 1GB Secure Digital Card
Tomato Flash 80X 512M Secure Digital Card
Tomato Flash CompactFlash 120X 4GB
Tomato Flash CompactFlash 120X 8GB
Tomato Flash CompactFlash 80X 1GB
Tomato Flash MemoriStick Pro Duo 1GB
Tomato Flash Mini 4GB Secure Digital HC Card
PQI CompactFlash 32GB
PQI CompactFlash 4GB
PQI CompactFlash 8GB
PQI Micro Secure Digital Card 2GB
PQI Micro Secure Digital Card 4GB
PQI Mini Secure Digital Card 2GB
PQI Mini Secure Digital Card 2GB Class 6
PQI Secure Digital Card 1GB
PQI Secure Digital Card HC 16GB Class 6
PQI Secure Digital Card HC 4GB Class 6
PQI Secure Digital Card HC 8GB Class 6
CompactFlash 128MB
CompactFlash 1GB
CompactFlash 256MB
CompactFlash 2GB
CompactFlash 4GB
CompactFlash 512MB
CompactFlash 8GB
Memory Stick Micro 1GB
Memory Stick Pro Duo 1GB
Memory Stick Pro Duo 256MB
Memory Stick Pro Duo 2GB
Memory Stick Pro Duo 512MB
Micro Secure Digital Card 1GB
Micro Secure Digital Card 2GB
Micro Secure Digital Card 512MB
Mini Secure Digital Card 1GB
Mini Secure Digital Card 2GB
A-Data Compact Flash 2GB
A-Data Micro Secure Digital Card Super 1GB
A-Data Micro Secure Digital Card Super 2GB
A-Data Secure Digital Card 1GB
A-Data Secure Digital Card 256MB
A-Data Secure Digital Card 2GB
A-Data Speedy Secure Digital Card 1GB
A-Data Speedy Secure Digital Card 2GB
A-Data Turbo Secure Digital Card HC 16GB
A-Data Turbo Secure Digital Card HC 4GB
A-Data Turbo Secure Digital Card HC 8GB
Apacer CompactFlash 2GB
Apacer CompactFlash 4GB
Apacer CompactFlash 8GB
Apacer CompactFlash Photo Steno III 2GB
Apacer CompactFlash Photo Steno Pro II 2GB
Apacer CompactFlash Photo Steno Pro II 8GB
Apacer CompactFlash Photo Steno Pro III 2GB
Apacer CompactFlash Photo Steno Pro III 4GB
Apacer CompactFlash Photo Steno Pro III 8GB
Apacer CompactFlash Photo Steno Pro IV 16GB
Apacer CompactFlash Photo Steno Pro IV 4GB
Apacer Micro Secure Digital Card 1GB
Apacer Micro Secure Digital Card 2GB
Apacer Micro Secure Digital HC 4GB
Apacer Mini Secure Digital Card 1GB
Apacer Mini Secure Digital Card 2GB
Apacer Mini Secure Digital HC 4GB
Apacer MultiMedia Card 512MB
Apacer MultiMedia Card Mobile 1GB
Apacer SD High Capacity 8GB
Astone Secure Digital Card 512MB
Corsair Micro Secure Digital Card 1GB
Corsair Micro Secure Digital Card 2GB
Corsair Mini Secure Digital Card 1GB
Corsair Secure Digital Card 1GB
Corsair Secure Digital Card 2GB
Corsair Secure Digital Card 4GB
Amicroe miniSD 1GB
Amicroe miniSD 2GB
Amicroe SD 1GB
EagleTec Compact Flash Turbo II 4GB
EagleTec Compact Flash Turbo II 8GB
EagleTec Micro Secure Digital HC Card 4GB
EagleTec Secure Digital Card 1GB
EagleTec Secure Digital HC Card 16GB
EagleTec Secure Digital HC Card 4GB
EagleTec Secure Digital HC Card 8GB
First Champion Secure Digital 1GB
First Champion Secure Digital 2GB
Fuji xD-Picture Card 1GB
Fuji xD-Picture Card 2GB
Fuji xD-Picture Card 512MB
HP Secure Digital Card 1GB
HP Secure Digital Card 2GB
HP Secure Digital Card HC 4GB
Juniper Networks CompactFlash 1GB
Juniper Networks CompactFlash 256MB
Juniper Networks CompactFlash 512MB
Imation MultiMedia Card 1GB
Imation Secure Digital Card 1GB
Legend Memory Stick Duo Pro 1GB
Legend Micro Secure Digital Card 2GB
Legend Mini Secure Digital Card 128MB
Legend Mini Secure Digital Card 1GB
Legend Mini Secure Digital Card 2GB
Legend Reduced Size MultiMedia Card 128MB
Legend Reduced Size MultiMedia Card 1GB
Legend Reduced Size MultiMedia Card 256MB
Legend Reduced Size MultiMedia Card 512MB
Legend Secure Digital Card 1GB
Legend Secure Digital Card 256MB
Legend Secure Digital Card 2GB
Legend Secure Digital Card HC 4GB
Lexar CompactFlash 8GB
Lexar CompactFlash Platinum II 1GB
Lexar CompactFlash Platinum II 2GB
Lexar CompactFlash Platinum II 4GB
Lexar CompactFlash Platinum II 8GB
Lexar CompactFlash Pro 1GB
Lexar CompactFlash Pro 2GB
Lexar CompactFlash Pro 8GB
Lexar Memory Stick 256MB
Lexar Memory Stick Pro Duo Gaming 1GB
Lexar Memory Stick Pro Duo Gaming 4GB
Lexar Memory Stick Pro Duo Platinum 512MB
Lexar Memory Stick Pro Duo Platinum II 1GB
Lexar Memory Stick Pro Duo Platinum II 2GB
Lexar Memory Stick Pro Duo Platinum II 4GB
Lexar Memory Stick Pro Duo Platinum II 512MB
Lexar Memory Stick Pro Duo Platinum II 8GB
Lexar Micro Secure Digital Card 1GB
Lexar Micro Secure Digital Card 256MB
Lexar Micro Secure Digital Card 2GB
LG Secure Digital Card 256MB
Olin Secure Digital 1GB
Olin Secure Digital 2GB
Olin Secure Digital 4GB
Olin Secure Digital 512MB
Olympus xD-Picture Card 2GB
Olympus xD-Picture Card 512MB
Omni 2GB MiniSD
Omni Hi-Speed 2GB CompactFlash
Omni Hi-Speed 4GB CompactFlash
Panasonic Secure Digital High Capacity 32GB
Panasonic Secure Digital High Capacity 4GB
Panasonic Secure Digital High Capacity 8GB
PNY Micro Secure Digital Card 2GB
PNY Micro Secure Digital Card 4GB
PNY Micro Secure Digital Card 8GB
PNY Mini Secure Digital Card 1GB
PNY Mini Secure Digital Card 2GB
PNY Secure Digital Card 16GB
PNY Secure Digital Card 1GB
PNY Secure Digital Card 2GB
PNY Secure Digital Card 4GB
Shintaro Secure Digital Card 2GB
Shintaro Secure Digital Card 512MB
Shintaro Secure Digital Card HC 4GB
Shintaro Secure Digital Card HC 8GB
Silicon Power 120X Ultima II CompactFlash 2GB
Silicon Power 300X Professional CompactFlash 8GB
Silicon Power 80X UltimaII Secure Digital 1GB
Silicon Power 80X UltimaII Secure Digital 2GB
Silicon Power Secure Digital HC 16GB
Silicon Power Secure Digital HC 8GB
Sony Memory Stick 1GB
Sony Memory Stick Micro 1GB
Sony Memory Stick Micro 512MB
Sony Memory Stick Pro 2GB
Sony Memory Stick Pro 512MB
Sony Memory Stick Pro Duo 1GB
Sony Memory Stick Pro Duo 256MB
Sony Memory Stick Pro Duo 2GB
Sony Memory Stick Pro Duo 4GB
Sony MSA-1GA Memory Stick Micro 1GB
Sony MSA1GU Memory Stick Micro 1GB
Sony MSA-1GW Memory Stick Micro 1GB
Sony MSA2GU Memory Stick Micro 2GB
Sony MSA-2GW Memory Stick Micro 2GB
Sony MSA4GU Memory Stick Micro 4GB
Sony MSA-512A Memory Stick 512MB
Sony MSA-512W Memory Stick Micro 512MB
Sony MSEX1G Memory Stick Pro HG Duo 1GB
Sony MSEX2G Memory Stick Pro HG Duo 2GB
Sony MSEX4G Memory Stick Pro HG Duo 4GB
Toshiba Micro Secure Digital Card 2GB
Toshiba Micro Secure Digital Card 512MB
Toshiba Mini Secure Digital Card 1GB
Toshiba Mini Secure Digital Card 2GB
Toshiba Secure Digital Card 1GB
Toshiba Secure Digital Card 2GB
Toshiba Secure Digital Card 4GB
Toshiba Secure Digital Card 8GB
Toshiba xD-Picture Card 1GB
Toshiba xD-Picture Card 2GB
Toshiba xD-Picture Card 512MB
Transcend CompactFlash 16GB
Transcend CompactFlash 1GB
Transcend CompactFlash 256MB
Transcend CompactFlash 2GB
Transcend CompactFlash 32GB
Transcend CompactFlash 32MB
Transcend CompactFlash 4GB
Transcend CompactFlash 512MB
Transcend CompactFlash 64MB
Transcend CompactFlash 8GB
Transcend Memory Stick 128 MB
Transcend Memory Stick Micro 1GB
Transcend Memory Stick Micro 2GB
Transcend Memory Stick Pro 256MB
Transcend Memory Stick Pro Duo 1GB
Transcend Memory Stick Pro Duo 256MB
Transcend Memory Stick Pro Duo 2GB
Transcend Micro MultiMedia Card 512MB
Transcend Micro Secure Digital Card 1GB
Transcend Micro Secure Digital Card 256MB
YES Secure Digital Card 1GB